Building
Constructing the keg washer is actually quite easy if you've ever done any PVC work (like sprinklers) in the past. You're basically just trying to get from the 1″ MIP (male international pipe thread) of the sump pump to the spray pipe and quick disconnects.
Here's a shot of the parts lined up but not yet joined: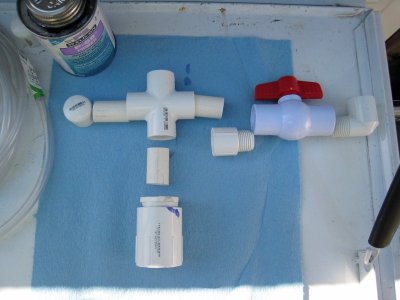 I decided on a 15″ length spray pipe given the heights of the various vessels I expected to wash.
Here's a shot of the parts connected: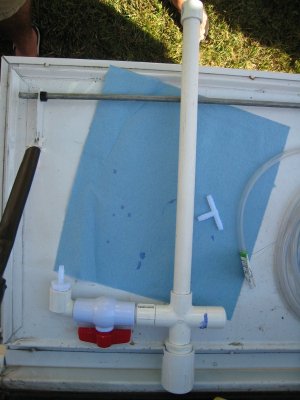 Once all the PVC is connected you need to drill some holes. I tried to spread out the holes to ensure some even spraying.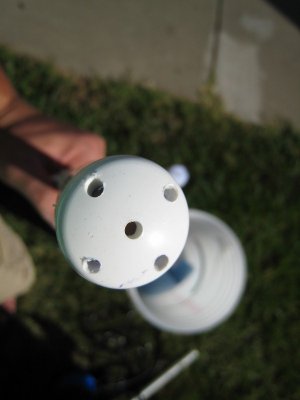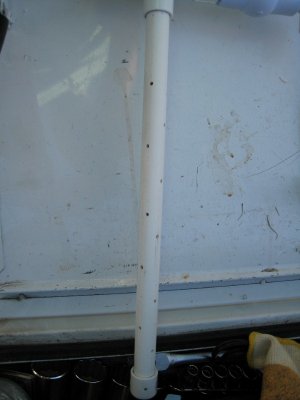 Then all that's left is connecting in the quick disconnects. I won't dive into the details because anyone that's set up a kegerator can easily figure it out. The only suggestion I'll provide is to say that you want to make sure it's easy to hook up the quick disconnects while the keg is sitting next the washer (rather than having to hook them up when the keg is upside down.)