So I was frantically driving up hiway 101 this morning at about quarter to 11 to get my hands on a case of this Firestone 11. I'm a huge fan of 10 and was sure that there'd be a line around the building of people trying to get their limit of one case. When the front of the building came into view I was extremely relieved to see that I was number four to show up.
A few more people trickled in before they opened the doors but overall it was not the chaos I pictured: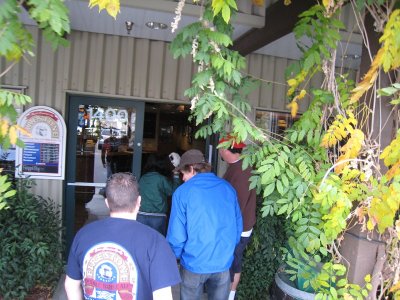 It was all very cordial and it didn't take long to get my case: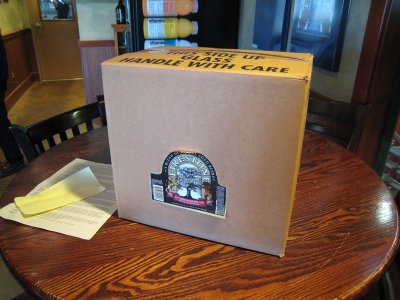 And I was out the door at a very appropriate time: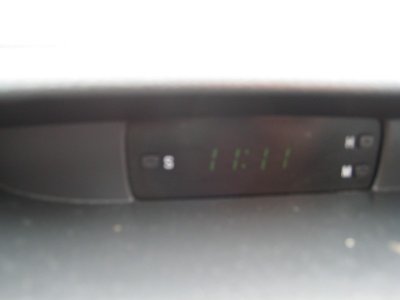 Of course the drive home had me thinking. Is one case enough? Surely I'd regret not buying more. So I picked up my wife and took her back to get a second case. I ran into several people who had the same idea and saw a lot of rolling eyes from said wives.
All in all a good day and one that makes me thankful I live on the Central California Coast. Tasting notes will be coming soon. Since I've got two cases I think I can afford to open a bottle now. I got a call from a reliable beer drinking friend of mine (George from Doc's Cellar) that it's already an amazing beer. That's a stark contrast to 10, which was harsh and undrinkable for the first few months and took a long time to come together to the amazing beer it is.
Slainte,
Dave.